Hello!
안녕하세요!
Maayong Adlaw!
Partybash Catering offers the best catering service in Cagayan de Oro and surrounding areas.
Call us at
0915 054 3425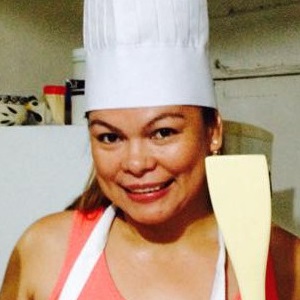 Hi friends and customers! Our humble catering service business has been providing great food for more than 5 years now, and I thank you for your continued patronage. Since the year 2021, we have updated our website to complement our Facebook page.
This website can also take food tray orders like an e-commerce catering service. But no credit card required. Cash on delivery anytime, or GCash. This is for added convenience but you can still call me directly to avail of our delicious catering favorites like our crispy yummy Lechon Belly and absolute Filipino favorite dish Special Sotanghon. For those who love the cheesy flavor of Chicken Cordon Bleu, we also have the up and coming new dish Pork Cordon Bleu.
For a more personalized attention from me especially for events and catering, you may always call or text me at 0915 054 3425 (Globe).
Amy
Menu
Our customers' favorites, at a glance. We have beef dishes and I would like you to try our Kare Kare Special and Beef Rendang. They are a favorite by all, especially corporate gatherings. Love pork? Try the heavenly decadent Amazing Meatloaf and the world-famous Pork Char Siew, aside from the Filipino favorite super juicy and crispy Lechon Belly. Wanna make your business breakfast special? Try our Korean Rolled Omelette. Love seafood? Our authentic Spanish Paella is a conversation starter, and the mouth-watering aroma of our Thai Shrimp Glass Noodle is a must-have.
And many more to choose from. Go ahead satisfy your party needs, only at the best catering service in CDO, your friendliest and most trusted caterer in town!